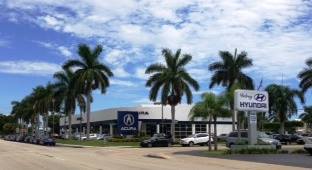 ---
Delray Acura is a family owned and operated dealership doing business in Delray Beach since 1994. A family member is at the dealership every day for your questions or concerns.  Our philosophy is very simple:  Treat every customer like family and provide the best service possible.   Remember when buying a vehicle, all dealers buy cars from the factory for the same price; there are no volume savings.   Because of this, we do our best to keep our overhead low in order to give you the best possible deal. We are committed to giving our customers the highest level of customer service at the lowest possible price.

In order to assist each customer and to ensure a positive experience, we continually update our systems with the latest technology.  Our service technicians have up-to-date tools, equipment, and training to fix your vehicle right the first time.  Sales consultants train both on and off site to insure everyone is fully informed to provide you with the most reliable information to make your vehicle purchasing experience as enjoyable as possible.  Our Service and Parts team members are dedicated to taking care of your vehicle like it is their own.  We strive to diagnose and fix your vehicle right the first time. 
Most importantly, thank you for your business.  You are the reason we are a success.  We know you have a choice and we appreciate you choosing us!
We pride ourselves on being a leading Acura dealership. Our team knows the value of hard work and dedication, and we are committed to offering exceptional Acura lease deals and financing offers to our loyal customers. Plus, our dedicated finance team is here to serve Delray by making it easy to get into a new Acura. From our family to yours, we hope to see you soon!